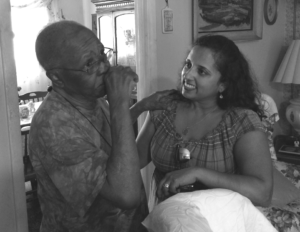 As a non-profit organization, our team at Nexus Energy Center feels it is of the utmost importance to create a smart energy future, as well as ensuring all Alabamians have the opportunity to be comfortable in their home.
The Comfort Project is a long-term solution providing elderly residents and the underserved community with the opportunity to incorporate energy efficiency upgrades in their homes; resulting in lower utility bills as much as 25%. By saving on their utility expenses, residents can put that money toward other necessities such as medicine and food.
Strictly funded through grants, donations and philanthropic efforts, Nexus Energy Center, working with other non-profit agencies, gives back to those who may not be able to afford the luxury of being warm and cool in their own homes.
Please consider opening up your wallets, or checkbooks, to help us assist those who need it the most. Follow the DONATE NOW button below; we accept PayPal donations, credit or debit card donations, or checks made out to "Nexus Energy Center" (find our mailing address here).