Comfort Success! The Jones!
The Comfort Project on the spotlight once again!
Nexus Energy Center, along with our partners in the project CornerStone Initiative, TARGOG and CASA of Madison Country have as goal to make people's lives better and happier.
And the Jones are one of the examples that show how committed we are to succeed.
Their house, built in 1983, was successfully turned into a modern, energy efficient home, with lower utility costs. From December to March, the Jones family managed electric utility savings that range from 7% until 29%!
Savings that come from some small yet important changes.
? Sealing penetrations which reduced the air infiltration
? The installation of a water vapor barrier
? Attic insulation to meet code at R-38
? R-19 batt insulation in crawl space areas where it was missing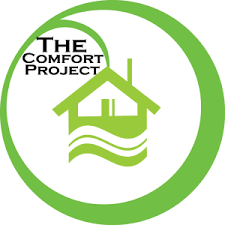 With every house we manage to make a bit warmer, with every life we manage to make a bit easier, we come a bit closer to our goal. We will always fight for a fair and inclusive community!
We will always fight for a better future! That is what our sponsors and partners and members trust us with!
And the testimonials speak for themselves.