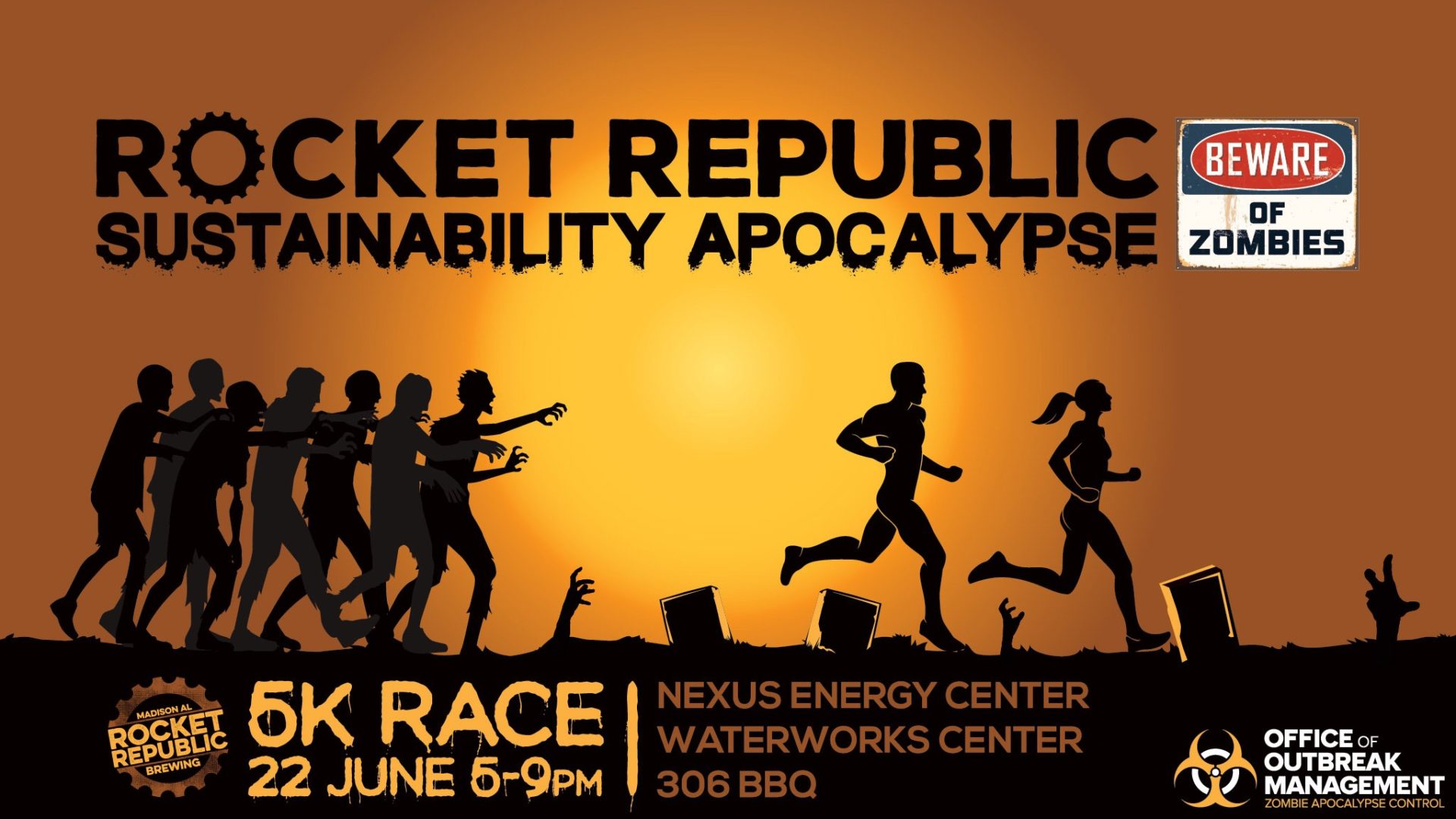 Zombies at the Brewery! AHHHH! Can you out run the horde of the undead? This Zombie 5K will be the most unique run you will have this season! We will also be having local farmers and sustainability educators here will special presentations and information.
We are also going to be having raffles, prizes and giveaways to support two great Alabama organizations, Nexus Energy Center and WaterWorks Center for Environmental Education & AMRV RC&D!
306bbq & Catering-Greenbrier will be on site with some awsome BBQ too!
Running, BBQ, Zombies, great Causes, and Games! What could be better?