Alabama getting a little bit more "comfortable"! One house at a time!
It's time for some GREAT NEWS! Once again!
We transformed the Burks family home, originally built in 1960, into a warm and cozy home that uses less energy, which means, less money out of the Burks wallet on their utility bills.
Here's what Nexus Energy Center did to the
Burks home.
Our measures were simple, but highly effective in saving energy.
• Sealing penetrations reduced air infiltration
• A new vapor barrier was installed
• Crawl spaces were covered using R-19 insulation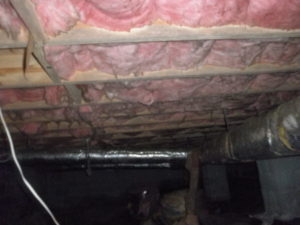 Our work reduced the Burks energy loss, making their home cozy and comfortable throughout the year.
The best part – this Huntsville family is saving a whopping 41% off their monthly utility bill. WOW!!!
Nexus Energy Center is certainly proud of this accomplishment.
Success stories like the Burks family shows the work Nexus Energy Center does matter and has an amazing impact on our communities.
Keep up the good work! Keep up your great support!
We love to bring you good news and promise to keep up the great work.
Thank you for your support and contributions to The Comfort Project and Nexus Energy Center.