RSVP to: ruchi@nexusenergycenter.org
Attend a FREE training on the U.S. Department of Energy Home Energy Score with Nexus Energy Center. Let experts show you how the Home Energy Score can be an important tool for your clients as they improve their home.
With the Home Energy Score tool, homes are scored on a scale of 1 to 10 with a 10 being the most efficient. Perhaps most important, the Score can be used to compare different homes or see how homes ranks relative to others.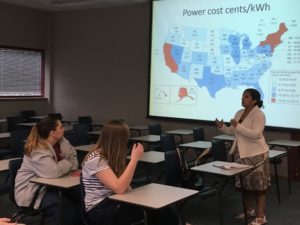 Like a miles-per-gallon rating for a car, the Home Energy Score is an easy-to-produce rating designed to help homeowners and homebuyers gain useful information about a home's energy performance. Based on an in-home assessment that can be completed in less than an hour, the Home Energy Score not only lets a homeowner understand how efficient the home is and how it compares to others, but also provides recommendations on how to cost-effectively improve the home's energy efficiency.
The Home Energy Score uses a simple 1-to-10 scale where a 10 represents the most energy efficient homes.
The Score was designed to be easily understood and to tap into people's desire to improve their score or to outperform their peers.
…
Why Use the Home Energy Score?
1. DOE's online training and testing are offered free and at your own pace.
2. Scoring A House Is Even Simpler Now. Many software vendors have integrated the Score into their software products. You can input the data directly into their products or use DOE's free Scoring Tool online interface.
3. Multiple Listing Services (MLSs) & States recognize customers want to know more about home energy costs. MLSs are starting to provide the Home Energy Score to buyers. States across the country are adopting the Score to ensure energy efficiency information is consistent and credible. In some cases, states are offering additional incentives with the Score to encourage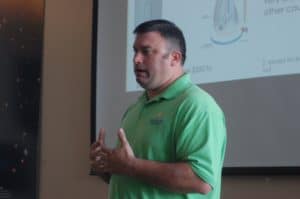 upgrades.
4. New financial incentives make the score attractive to homebuyers. Under a new FHA policy, homebuyers can qualify for a larger mortgage by buying a home that scores a 6 or higher, or by making improvements to a less efficient home. This policy reflects the fact that more efficient homes have lower operating costs. Home inspectors are in a great position to bring this opportunity to their clients' attention.