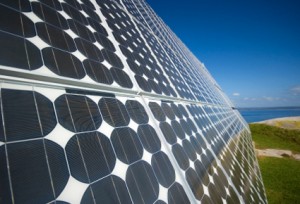 Through grants from the Department of Energy and the Alabama Department of Economic and Community Affairs, Nexus Energy Center offers the WISE Solar Rebate. The WISE Solar Rebate is an incentive on the purchase and installation of any photovoltaic or solar hot water system in a 7 county region of Alabama. Our first goal is to make your home as efficient as is cost effectively possible and then help you switch to a renewable energy source.
Program Guidelines:
Participant must be a homeowner or have property owner consent.
Participant must live in Cullman, Jefferson, Lawrence, Limestone, Madison, Morgan and Shelby county.
Participant must complete the WISE Home Energy Program. To learn more about this program, CLICK HERE.
Project must be approved by Nexus Energy Center prior to installation.
Project must be a photovoltaic, solar hot water, or thin film application.
Installation must be completed by a NABCEP (North American Board of Certified Energy Professionals) installer. A list of qualified local installers can be obtained by contacting Nexus Energy Center.
Incentive:
A rebate of 30% of total project cost up to a maximum of $3,000.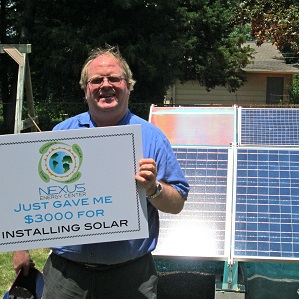 The Process:
Participant contacts local utility company for guidance of any rules and regulations.
Participant work with solar contractor to choose an eligible system.
Participant applies for interconnection (if applicable) and signs agreement with local utility company.
Utility company (TVA in North Alabama, Alabama Power in Birmingham metro area) approves application.
Nexus Energy Center approves the system.
Participant purchases the eligible system.
Participant obtains a building permit if required by local law.
Participant has solar system installed by certified professionals.
Depending on locality, the system will be inspected by your local utility and approved.
Receive rebate!
Partners:
The WISE Solar Rebate is made possible through the participation of dedicated and professional local and national partners, who assist in the design and implementation of the program. Our project partners include:
Just want to talk to someone about it? Please contact:
Daniel Tait
daniel@nexusenergycenter.org
(256) 539-6272