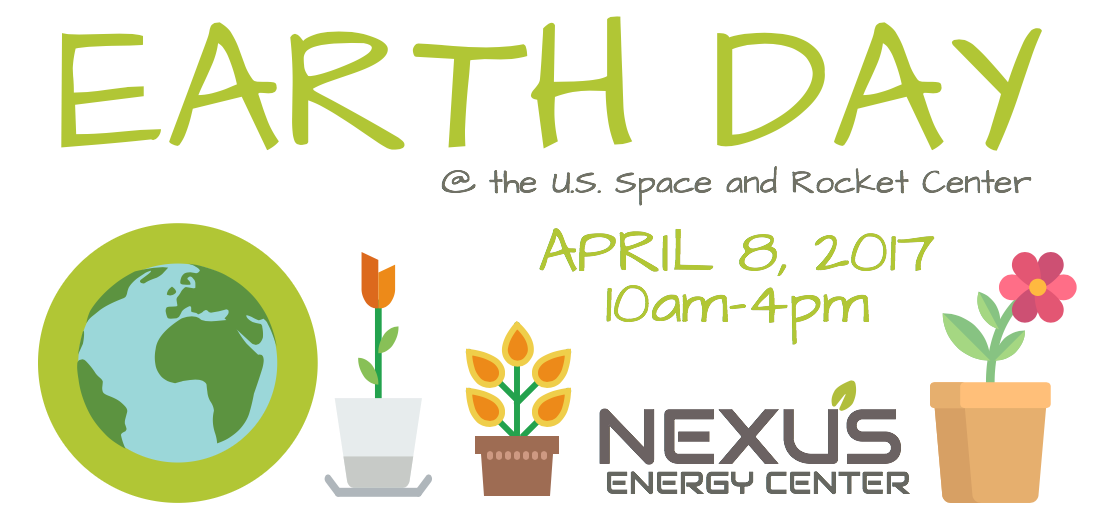 It's a family affair! On April 8th, join us for a day at the U.S. Space and Rocket Center's Shuttle Park to celebrate Earth, science, space, education AND energy!
Nexus Energy Center is partnering with the U.S. Space and Rocket Center to host the 2nd annual event in observation of Earth Day, a day of appreciation and learning about the planet that we call Home. Enjoy hands-on educational experiences about a variety of topics, from water conservation and composting to renewable energy sources and wildlife protection.
There will be numerous "green" exhibits, educational displays, opportunities for families and individuals to connect with organizations within the community; as well as face painting and a moon bounce for children to enjoy!
Earth Day activities will be included in the price of regular museum admission (which will be a group rate of $13 for Nexus Energy Center Members). Information on pricing and discounts for admission tickets can be accessed here.
IF YOU OR YOUR ORGANIZATION WOULD LIKE T OBE AN EXHIBITOR, PLEASE CALL 256-426-6941 OR EMAIL emily@nexusenergycenter.org! REGISTRATION IS FREE.
These are a few of the participating organizations that will be joining us:
University of Alabama Energy Efficiency Research